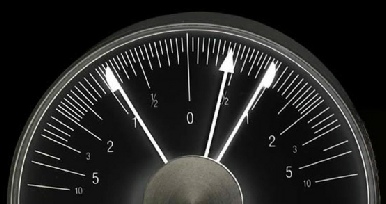 Measuring gauge with 0.025 mm scale gradations
for an even more clearly working at fine truing
With Special250 it's easier to make fine truing because you can see the right spokes at once when you have very small run-outs. The gauge is more precise but it has the same smooth pointer movements as the Standard05 so that you easy can see what you are doing. Professional wheel builders prefer the Special250 truing stand because they can work very quick for high quality.
The whole working area +/- 10 mm up to +/- 0.025 mm is shown clearly and true sided on a semi circle.
Adrian Gontier - RAR - Roues Artisanales from France says:
The truing stand Special250 is an amazing piece of art, we really love it. We are happy to work
with two different stands for used or new wheels. I like that they show more details, but what I like the most is that everything is absolutely smooth, the pointers are very sensitive.


Copyright © 2010 P&K Lie GmbH • Webdesign by Kerstin Lie
Home
Imprint
Terms and Conditions
Right of Withdrawal
Data Privacy
Contact